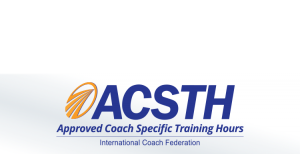 ---
Welcome to Life Coaching Institute of America™

We are pleased that you are considering a very significant decision to become a Certified Professional Life Coach. Life Coaching Institute of America™ (LCIA) is committed to providing coaching candidates with the pure philosophy of Life Coaching within the evidence-based framework of Motivational Interviewing (MI). LCIA has researched many training programs, and is proud to assert that our certification program is the only program that utilizes Motivational Interviewing (MI) skills and techniques, coupled with our own unique training method– Life Coaching in 3D™.
You have found a powerful training program that will equip you to become a high level Life Coach and will enable you to proudly assert that your training was within the framework of Motivational Interviewing. LCIA™ will skillfully and intentionally supply you with a concise and insightful handbook, detailed philosophy and ethics about this life-changing profession, various niches (specialties), and hands on training– allowing you to practice and experience the techniques you may employ with your clients as they discover and attain their life's goals and passions. Your training will provide you with the experience of change that you desire to foster in others.
We offer Life Coach Certification & Training Programs
---
Our Philosophy
---
Grow Hope, Grow People.
Grow People, Grow Business.

---
At Life Coaching Institute of America we believe that when you
"grow hope"
you help people grow and, in doing so, you ultimately grow business.
---
What is a Life Coach?
---
A Life Coach is a professional whom–- rather than imposing their own objectives or journey upon their clients–- elicits desired change from within their clients through effective and intentional communication techniques.
---
The
International Coach Federation (ICF)
defines Life Coaching as "partnering with clients in a thought-provoking and creative process that inspires them to maximize their personal and professional potential".
---
Why Choose Us?
---
Curriculum compliant with the International Coach Federation (ICF)Code of Ethics & Core Competencies.
Networking Opportunities with other Graduates.
Affordable course offering.
Personalized instruction with supervised guidance and feedback.
Application of Motivational Interviewing (MI) techniques.
LCIA's Life Coaching Handbook
REGISTER TODAY!
OUR CLASSES FILL UP FAST! RESERVE A SPOT BEFORE THEY'RE ALL GONE!
QUESTIONS? GIVE US A CALL TODAY
(877) 599-5242
Life Coach Certification – Life Coaching Institute of America
was last modified:
March 18th, 2017
by